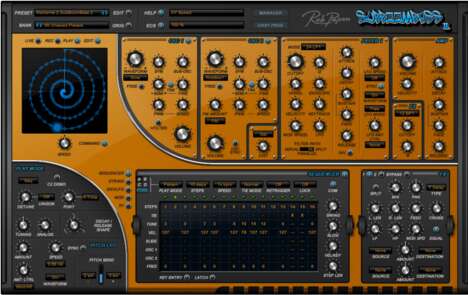 Rob Papen's SubBoomBass 2 is a dedicated virtual bass synthesizer that provides a powerful and flexible engine that can punch through any mix. As the successor to the widely popular SubBoomBass, the new version unfolds extra functionality beyond the faceplate design makeover.
SubBoomBass is a two-oscillator synthesizer that includes two filters and two effects, which is useful for sculpting and shaping sounds. While the plug-in provides all the tools necessary to create a multitude of bass effects, SubBoomBass is also quite flexible by using the provided sample library to craft percussion just as well. With this flexibility, SubBoomBass fashions low-end rattling sounds that make it ideal for Hip Hop, RnB, and all other bass-heavy genres.
The latest features have helped to modernize SubBoomBass for improved workflow and exploration. The user interface went through a redesign to better accommodate the synth's components—including a remodeling of SubBoomBass's Quick Browser feature, which has now been reimagined as the Bank Manager with its own dedicated screen for navigating and managing presets. For synthesis, Rob Papen expanded the synth's library, sequencing, and modulation capabilities by adding additional waveforms and high-quality samples, as well as a new pattern mode and X/Y pad control.
More information about SubBoomBass 2 synth and its features can be found on Rob Papen's company website.
Image Credit: Rob Papen Inspiration Soundware
Source link