Roland Michael Barrera, the owner of the Eastend Bar in Costa Mesa, California, could be sentenced to up to a year in jail for keeping the establishment open despite COVID-19 mitigation restrictions calling for the closure of non-essential businesses, city officials said Thursday.
Citing a rise in COVID-19 cases statewide, public health officials in California issued a limited stay-at-home order in November. Costa Mesa restaurants were ordered to be closed at 10:00 p.m. with only delivery and take-out orders to be provided after that time. The Eastend Bar declined to follow those orders despite repeated visits from authorities.
"This is not just any business," said Orange County District Attorney Todd Spitzer said in a Thursday press release. "This is a business that was provided opportunity after opportunity to take corrective action and it has failed to do so. This blatant disregard of the local and state health orders, is a slap in the face to hardworking business owners who continue to try to the do the right thing during these extremely trying times."
According to the release, the Eastend Bar had hosted "50-70 customers without enforcing social distancing or facial coverings for their employees or customers" outside of mandated operating hours.
Bar manager Luisza Giuletta Mauro also faces charges after a December incident in which Mauro is accused of attempting to physically prevent a uniformed police officer from entering the establishment.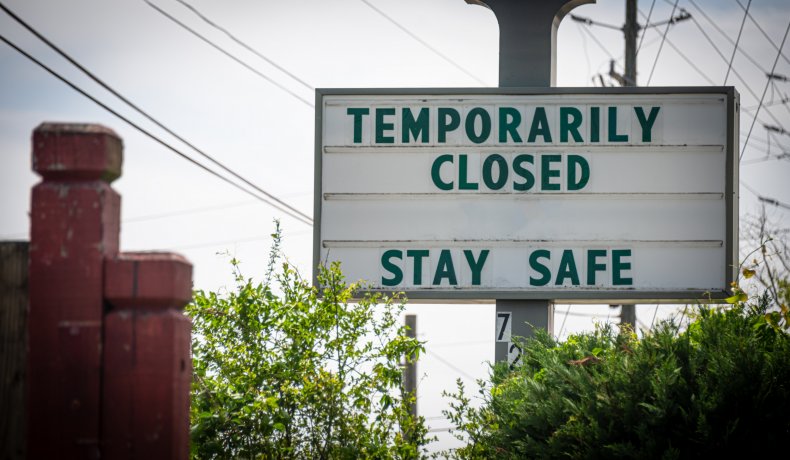 Mauro has been charged with one misdemeanor count of resisting a police officer while Barerra was charged with one misdemeanor count of violating and neglecting to obey a lawful order and regulation. Charges levied against both Barrera and Mauro carry sentences of up to 12 months. Barrera and Mauro are expected to be arraigned in June.
Costa Mesa Mayor Katrina Foley tweeted about the situation at the Westend Bar on Friday.
"We tried education," Foley wrote. "We asked politely. Many times. This restaurant took advantage of a public health crisis to open as a nightclub bar in the parking lot in a tent. No masks. No social distancing. No care. When asked to close down, they refused & became abusive."
According to the California Department of Public Health, 2,245,379 positive cases of COVID-19 and 25,386 virus-related fatalities have been reported statewide as of December 30. On Wednesday, California Governor Gavin Newsom told infectious disease expert Dr. Anthony Fauci during a live-streamed conversation that a mutated strain of COVID-19, previously discovered in the United Kingdom, had been diagnosed in California.
"I don't think that the Californians should feel that this is something odd," Fauci said. "This is something that's expected."
"The detection of the first case of this United Kingdom variant strain in California is concerning," said California Health and Human Services Secretary Mark Ghaly in a comment sent to Newsweek on Thursday. "As we learn more about how this patient contracted this strain, I want to stress the importance of continuing our mitigation efforts to prevent COVID-19 and this new strain. This includes masks, physical distance, and during this current surge in California, staying at home and not mixing outside households, and not traveling."
Source link