The novel coronavirus led to a worldwide stoppage in sports last spring through summer, including America. Sports have ramped back up, but COVID-19 still lurks.
The National Hockey League has a couple of proposals to combat the virus as it gets ready to face off another season in January. One idea is to play more outdoor games similar to the wildly-popular Winter Classic.
The other proposal? How about the league making a private purchase of the new vaccine for all of its teams, which would include players and coaches.
Canadian hockey broadcaster John Shannon tweeted Thursday that the NHL plans to privately purchase the COVID-19 vaccine "for all constituents involved in the potential upcoming season."
"Source confirms that the NHL is planning the private purchase of a COVID vaccine for all constituents involved in the potential upcoming season," Shannon wrote.
Newsweek reached out to the NHL for comment.
The NHL was one of the top sports leagues to abruptly halt their seasons last spring after the coronavirus became a worldwide pandemic. The NHL, NBA, Major League Baseball and NCAA sports threw on the brakes in March, with the NCAA canceling all of its championships through the end of the academic year.
The NHL restarted its season with regular season and playoff games, all played in Canada, in a so-called bubble. The NBA did the same in Orlando, Florida, and baseball played games at empty home stadiums.
Football never missed a beat last spring as the college and pro seasons had ended before the virus became widespread. Both the NCAA and NFL kicked off their 2020 seasons this fall, but with limited fans, if any.
The NHL has set a goal of January 13, 2021 to start its new season, with the possibility of more games being played outdoors. This includes the Boston Bruins, who released a statement that they'd like to use Fenway Park as an outdoor venue for games.
"We are in consistent contact with the NHL as well as officials from the Commonwealth of Massachusetts and the City of Boston, and are exploring all possible venue options for the upcoming season— including Fenway Park. At this point we are in the exploratory phase," the Bruins stated.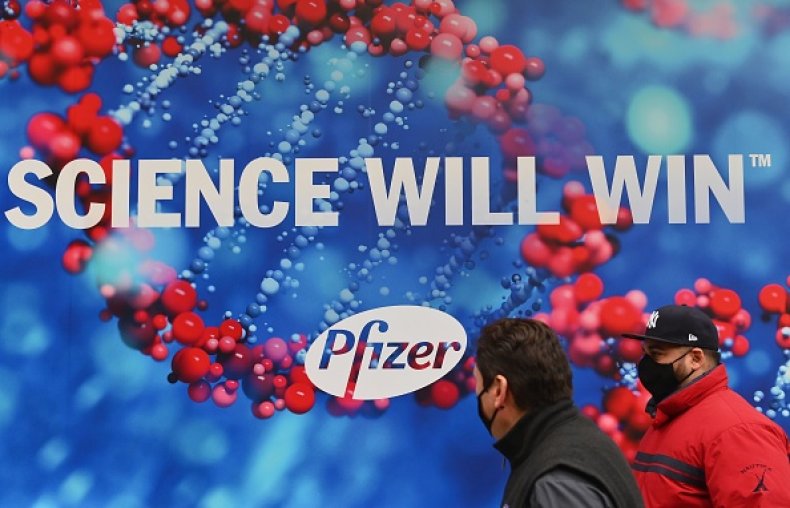 The NHL's annual Winter Classic has featured two teams playing in large, outdoor venues with a premiere game showcased on national television. The 2020 game was played in, of all places, the Cotton Bowl stadium in Dallas. That means if it can be held in Texas, outdoor games shouldn't be a problem for colder climates, especially in Canada.
The reported proposal of the NHL wanting a "private purchase" of a vaccine comes as the U.S. Food and Drug Administration (FDA) is on the brink of approving Pfizer's COVID-19 vaccine for emergency use.