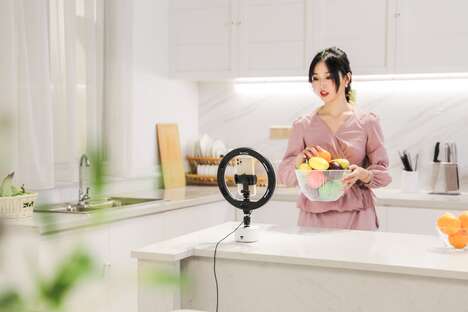 Whether you're presenting via Zoom or shooting social media content, Follow – the handsfree, auto-follow phone mount – helps create premium footage. The universally compatible device is simple to use. Mount your phone and shoot as normal while the device automatically tracks your face to make sure you're still in the frame. It also features a LED ring light to produce premium image quality.
In contrast to other face-tracking phone mounts that require users to use their companion app (which stores user data, connects to wireless networks, and locks the smartphone's camera), Follow's facial recognition is localized to prioritize both accuracy and security. This means that Follow does not store images or data and is impossible to access remotely.
Follow is now available to purchase online for $39.99.
Image Credit: Follow
Source link