Rapper Curtis "50 Cent" Jackson responded on Twitter Thursday night to a photo rapper Lil Wayne shared of himself standing next to President Donald Trump.
A smiling Lil Wayne is seen in the photo alongside Trump, who is flashing a thumbs-up sign. In text accompanying the photo, Wayne praised Trump's Platinum Plan, a policy agenda designed to boost economic equality between white and Black Americans.
Jackson had previously indicated in October that he would vote for Trump but reversed that position after a request from his ex-girlfriend, television personality Chelsea Handler.
"oh no WAYNE, I WOULD HAVE NEVER TOOK THIS PICTURE," Jackson tweeted.
Wayne expressed his approval with Trump's proposals on Thursday, tweeting that "the platinum plan is going to give the community real ownership. He listened to what we had to say today and assured he will and can get it done."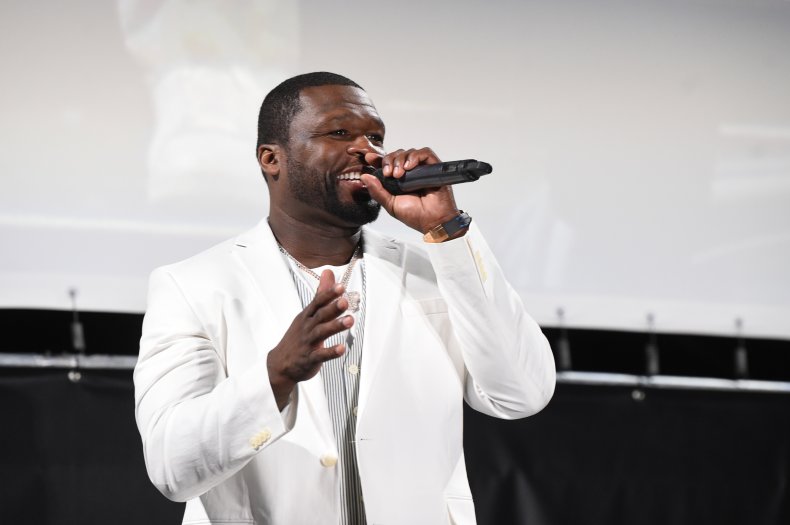 Trump re-election campaign spokesman Tim Murtaugh told reporters that the photo of Trump and Wayne was taken Thursday morning in Miami, Florida. Newsweek reached out to the Trump re-election campaign for further comment.
Earlier this month, Jackson criticized a tax plan proposed by Democratic presidential nominee Joe Biden, which would potentially require New York residents that earn over $400,000 per year to pay approximately 62 percent of their earnings in state and federal taxes.
"WHAT THE F**K!" Jackson tweeted in October. "(VOTE ForTRUMP) IM OUT."
"I don't care Trump doesn't like black people 62% are you out of ya f*cking mind," Jackson added.
This is a breaking story and will be updated as more information becomes available.